Very bold, I know. I expect 13th* place.
Top 5 returning players:
#1 6'2 Sr G Sean Johnson 13.5 PPG, 1.4 APG (Likely to improve on last year's performance)
#2 6'5 Jr. SF Jerry Jones 6.4 PPG, 1.1 APG, 3.2 RPG (Very likely to improve)
#3 6'7 Sr F Andre Marhold 5.2 PPG, 4.0 RPG (Should remain a defensive force)
#4 6'6 So. F Kadeem Pantophlet 3.5 PPG, 0.4 APG (Likely to improve on last year's performance)
#5 6'8 PF/C Mamadou Datt 2.6 PPG, 2.2 RPG (Likely to improve if offseason surgery and recovery is successfull)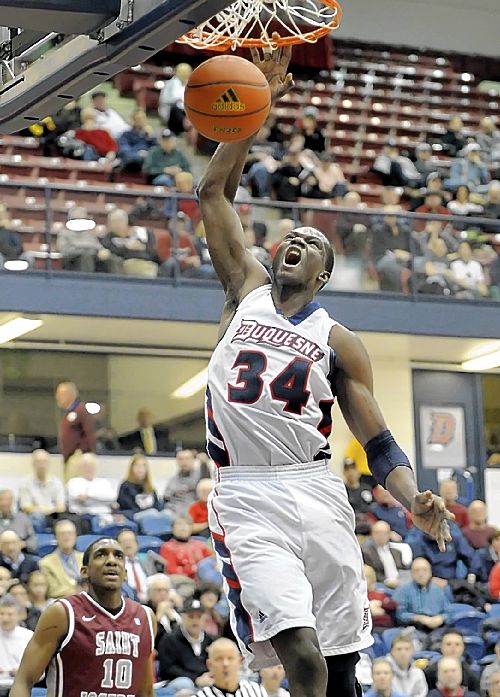 Top 3 incoming next year:
#1 6'5 SF Quevyn Winters (Former Baylor Commit), averaged 22.0 points, 9.0 rebounds and 4.0 assists for 30-13 M.A.C.K. Prep in 2011-12. Is a talented forward who brings size and scoring ability to the wing ... is an excellent fit for Duquesne's uptempo system ... also a capable passer and ballhandler ... is expected to make an immediate impact. A very college ready body. Expected to compete for a starting job on day one.
#2 5'10 PG Derrick Colter (Largo HS , Md.) True freshman point guard led Largo High School to a state championship in 2011-12 ... averaged over 20 points per game as a senior. Possesses outstanding speed, creativity and quickness. Averaged 22.5 points per game and shot 78.9 percent from the foul line in leading 22-5 Largo to the Class 2A state championship game and No. 13 ranking from the Washington Post... named second team All-Met by the Post ... also named 2012 All-Gazette ... led the Prince George's 3A/2A/1A league in scoring. Also averaged 26.2 ppg in five state playoff games. Expected to start on day one.
#3 6-2 PG Marvin Binney (incoming JUCO will have 3 years of eligibility) is expected to see action at the point guard spot ... excelled as a defender at NMJC, averaged 5.9 points, 2.3 rebounds, 2.9 assists and 1.3 steals per game for 23-9 New Mexico JC.
Other incoming players:
6'3 SG Jeremiah Jones (has shown inconsistency in his scoring thus far in summer league). Averaged 19.0 points, 6.0 rebounds and 3.0 assists per game as a post-graduate for 14-14 SJNMA... shot 43 percent from the 3-point arc and 83 percent from the foul line. First team all-area as a senior for Class 4A Merrillville, Indiana. Entertained scholarship offers from Indiana State and Virginia Commonwealth prior to attending prep school.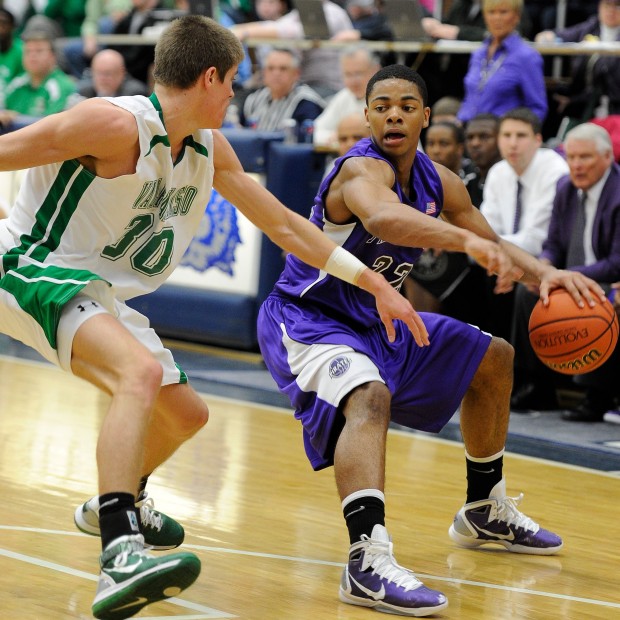 6'8 F/G Ovie Soko (UAB transfer must sit out this year and have one year of elibility left) Finalist for the Great Britain 2012 Olympic team. Played in 88 games with 59 starts in three seasons at UAB ... started as a sophomore and junior for the Blazers ... has scored in double digits 28 times, all of which have come in his past 60 games ... has posted double-digit rebounds 14 times ... has 11 career double-doubles including eight as a junior. As a junior he averaged 8.3 points and 6.8 rebounds per game ... led the team with 28 steals, tied for second with 51 assists. Expected to be a start in 2013-2014.