@
Date:
Thursday, November 17th
Time:
6:00 p.m.
Arena:
Target Center
T.V.:
TNT!
Wolves Last Game:
L vs. Rockets
Wizards Last Game:
W vs. Cavs
Last Meeting This Season:
N/A
Wolves Lineup: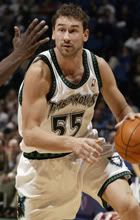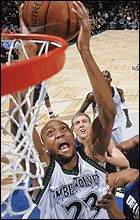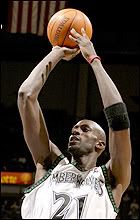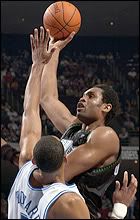 Key Reserves:



Eddie Griffin
/
Troy Hudson
/
Rashad McCants
VS.​
Wizards Lineup: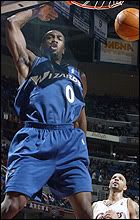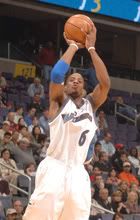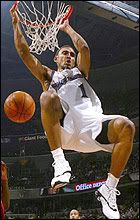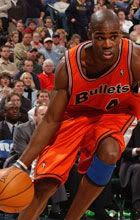 Key Reserves:


Caron Bulter
/
Jarvis Hayes
/
Chucky Atkins

Key Matchup: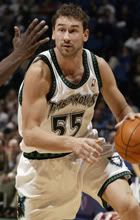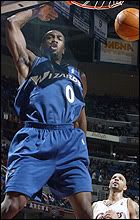 Sheefo's Keys To The Game:
Zone defense is what should stop this squad. They are not the shooting type. Well except for Arenas. Hopefully Jaric can stick with Arenas. I like how we match up against the Wizards though. GA can't abuse Jaric since they are both big PGs. We need to watch out for Butler off the bench though. They give him all the shots he wants coming off the bench. I think we do need to get Hassell the ball against Daniels.
Predicition:
L (I do think we have a very good chance today, but its just our luck to lose here)
Prediction Record:
(5-2)