Discussion Starter
•
#1
•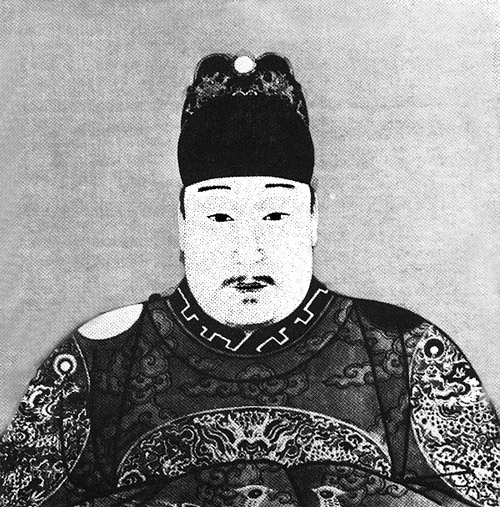 Mongol rule in China was brought to an end after civil war among Mongol princes and an increasing conversion to the sedentary Chinese way of life that robbed the Mongol military machine of much of its effectiveness. Repeated natural disasters were followed by a massive peasant rebellion that the alien rulers could not quell. The Mandate of Heaven now shifted to Zhu Yuanzhang, a peasant leader who became eminent during the rebellions. After eliminating his rivals, Zhu Yuanzhang established the Ming Dynasty in 1368, with his capital city first in Nanjing and later in Beijing. Zhu Yuanzhang was historically known as Emperor Taizu.

The Ming Dynasty was the last native Chinese dynasty to rule the empire. Spanning almost three centuries between the fall of the Mongol Yuan Dynasty (1271 - 1368) and the rise of the Manchu Qing Dynasty (1644 - 1911), the Ming reunited what is now called China proper after almost 400 years of foreign incursion and occupation.
http://www.travelchinaguide.com/intro/history/ming.htm
And all Houston had to do was pass in a card four years ago, and the second Ming dynasty was started...oh how the times have changed.
The Rockets are in town tonight to exchange plesentries with our beloved gentleman of round ball and hardwood. They have struggled through five games going 2-3 with wins against Sacramento and in New Jersey on either end of losses against New Orleans/Oklahoma City, Orlando, and in Miami. It should be noted that the Rockets are 2-0 with Tracy McGrady and 0-3 when he has back spasms and a suit.
McGrady has ben rather intense in the two games he played, averaging 29.0 ppg, 7.5 rpg, 4.0 apg, 2.0 bpg, and 1.0 spg, while shooting 47% from the floor and 60% from the arch. Yao Ming has put up his usual 20 ppg and 8.8 rpg to go with 2.8 bpg, which makes you think that he is what he is and Houston isn't going to win a championship with him, but they'll make about a bajillion dollars instead. Derek Anderson is the third Rocket in double figures with 11.2 ppg, but he shots a lot and hits only 34% from the floor. Juwan Howard is playing respectably with 8.8 ppg and 6.2 rpg. Jon Barry went off for 24 to lead the Rockets in the opener, but has scored just 18 points in the last five games bringing his average to 8.4 ppg off the bench. Rafer Alston is starting at point guard, averaging 7.4 ppg, 5.2 apg, and 4.6 rpg, but is shooting a brilliant 31.7% from the floor. Stromile Swift is finally having his "breakout year" with 7.0 ppg and 4.8 rpg to go with 34% shooting in 21.0 mpg off the bench.
The Rockets as a team are shooting just 40.9% from the floor, but are defending well as the opposition is shooting a beautiful 39.8% from the floor. So which will hold true? The Rockets defense, or the Celtics impressive ability to allow other teams to hit shots at a 46.9% clip? Only time will tell.
Expect to see a whole lot of Mark Blount and Raef LaFrentz jump shots as the strategy will be to make Yao Ming travel to open the paint for Paul Pierce in the post and Ricky Davis driving to the basket. If the Celtics want to have any shot at all in this game, they will have to make sure that a third Rocket does not establish a hot hand and score as Yao Ming and Tracy McGrady will be able to get theirs.