SINGLE ELIMINATION TOURNAMENT
What could be done is award the Conference Championships based of the regular season records. Then award the Conference Champions first round byes and the conference champ that wins the supporters shield an easier path to MLS Cup finals. This would allow for 13 clubs total to make the playoffs.
See bracket example attached.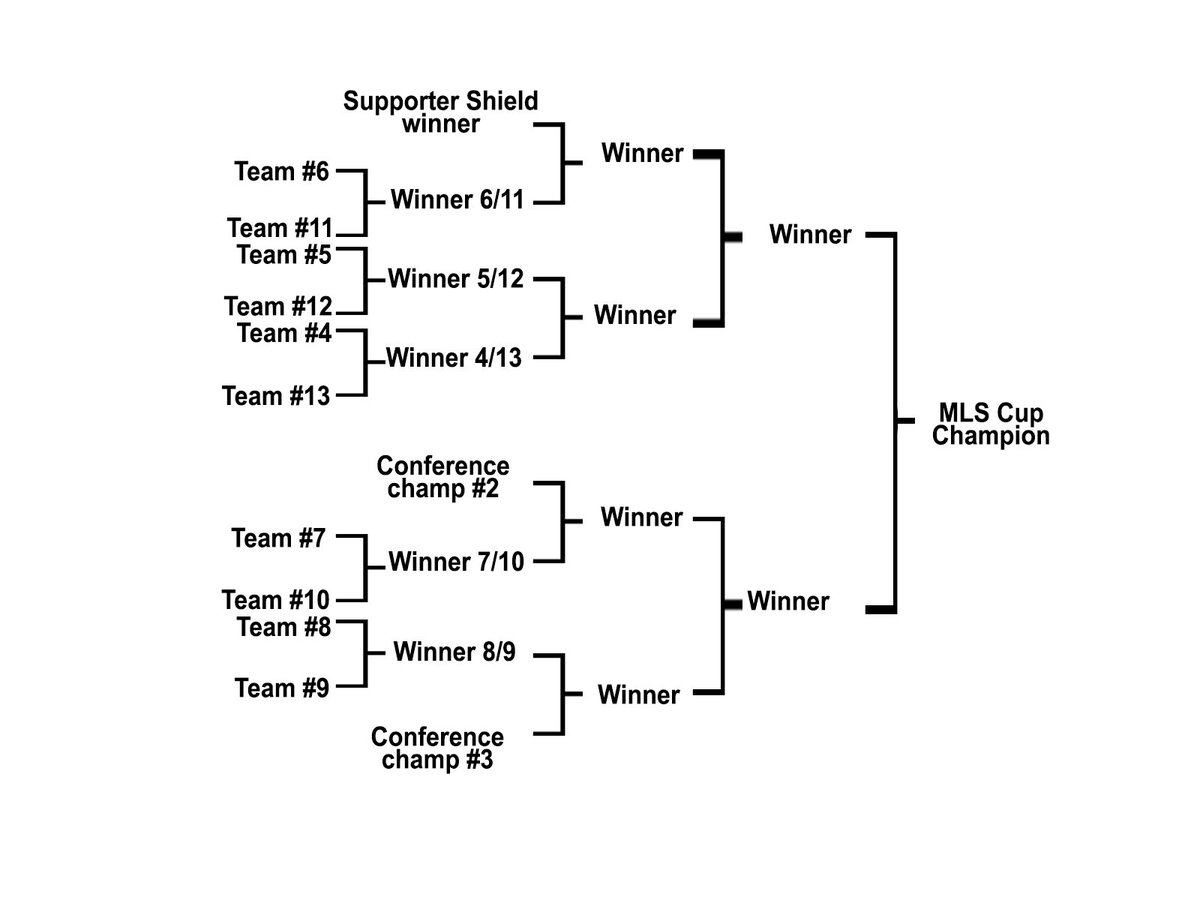 24. FC Cincinnati ('19)
25. Inter Miami ('20)
26 Nashville SC ('20)
27. Austin FC ('21)
28. Saint Louis Soccer Club
29. Sacramento Republic FC
30. Indy XI