Discussion Starter
•
#1
•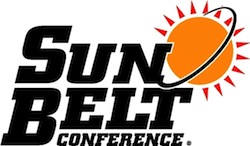 The Sun Belt is looking to add two or more football playing schools, and that need became more urgent recently when Middle Tennessee State and Florida Atlantic announced they would be leaving the conference June 30, a year earlier than planned.
The two schools agreed to pay the Sun Belt a $750,000 exit fee to speed up their switch to Conference USA.
That leaves the Sun Belt with 10 member schools, only eight of which play football.
Commissioner Karl Benson said the conference would play a seven-game conference football schedule this fall and a double round-robin 18 game conference schedule in basketball.
"We will shift our attention back to the future of the league and what our membership will consist of," Benson said. "As of now, there are no pending invitations to the Sun Belt membership. However, we know there are a number of teams interested in joining our league."
One of those schools is Georgia Southern, which school president Brooks Keel stated last summer was interested in moving its football program up to the FBS level.
Read more here:
http://www.macon.com/2013/02/03/2341524/sun-belt-conference-could-be-in.html#storylink=cpy