Discussion Starter
•
#1
•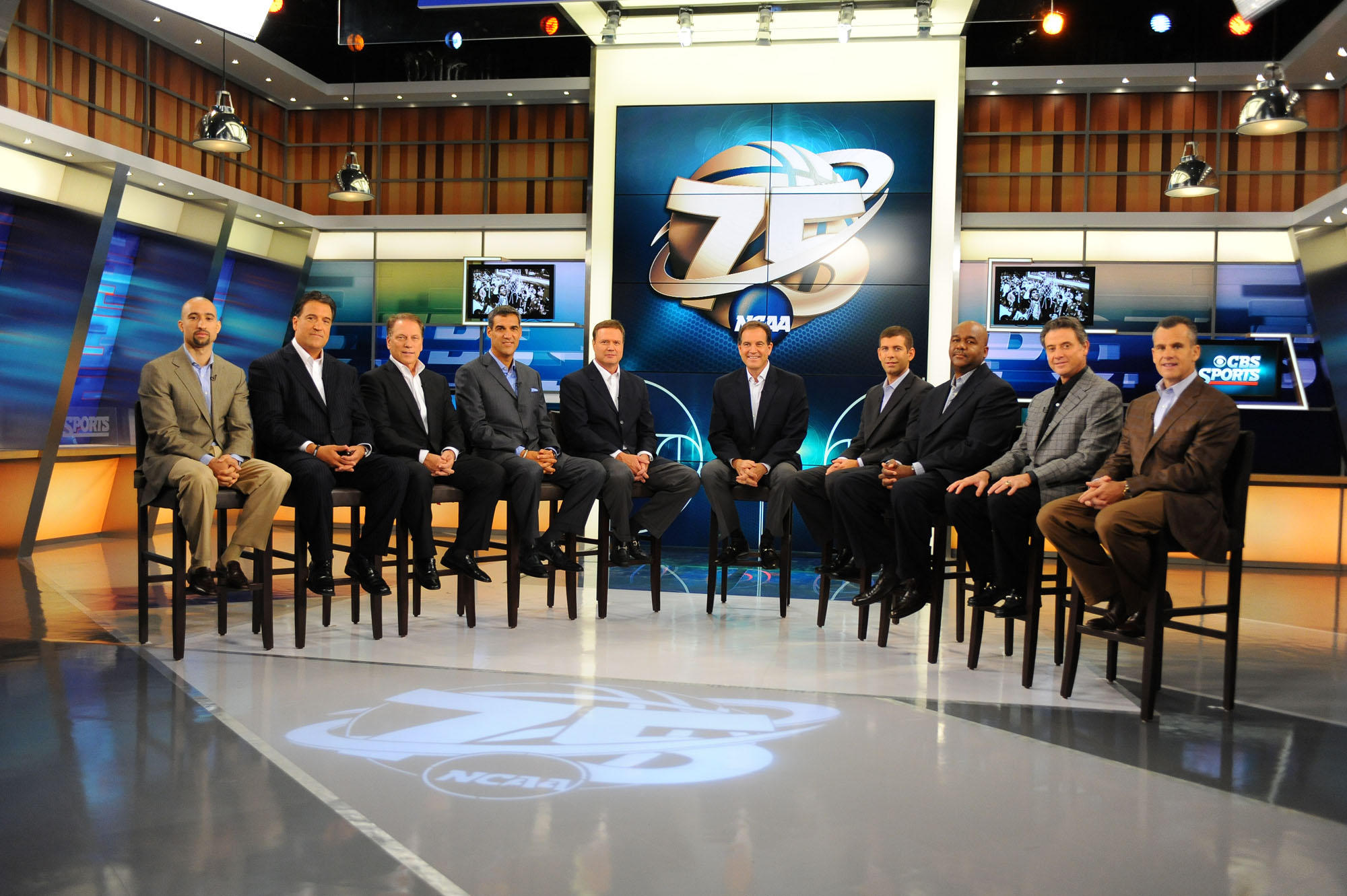 http://vcuathletics.com/sports/mbkb/2012-13/releases/20121211ov8k03
NEW YORK, N.Y. - CBS Sports salutes 75 years of the NCAA Division I Men's Basketball Championship with original programming celebrating the rich history of March Madness. Starting this month and through the 2013 NCAA tournament, CBS Sports, CBS Sports Network and CBSSports.com, in conjunction with the NCAA, will air a series of themed specials dedicated to the players, coaches and commentators who have made an impact over 75 memorable years of March Madness. The programming, CBS SPORTS PRESENTS 75 YEARS OF NCAA MARCH MANDESS, features CBS Sports college basketball announcers, including Jim Nantz, Clark Kellogg, Bill Raftery, Greg Anthony, Greg Gumbel and Doug Gottlieb, as well as others.

The salute tips off Saturday, Dec. 29 with two shows on CBS Sports beginning with 75 YEARS: BEHIND THE MIC (2:00-3:00 PM, ET). The special features a round-table discussion with on-air voices of the NCAA tournament reliving the greatest March Madness moments and sharing their memories calling the action. Greg Gumbel hosts and is joined by Clark Kellogg, Jim Nantz, Bill Raftery, Dick Enberg, Greg Anthony and Gary Bender. The show also includes a special segment with Verne Lundquist, Len Elmore and Christian Laettner reliving the legendary Kentucky-Duke regional final game in 1992.

Jim Nantz hosts 75 YEARS: A COACH'S PERSPECTIVE (3:00-4:00 PM, ET) featuring a panel of top college coaches reflecting on the greatness of the NCAA tournament and reminiscing about their own experiences. Coaches include Billy Donovan, Tom Izzo, Steve Lavin, Rick Pitino, Shaka Smart, Brad Stevens, Bill Self, John Thompson III and Jay Wright.

Greg Gumbel hosts the other specials airing on CBS Sports, including:

TOP 10 COACHES – Saturday, Feb. 9 (12:30-1:00 PM, ET)
TOP 10 ONE-HIT WONDERS – Saturday, Feb. 16 (12:30-1:00 PM, ET)
TOP 10 BUZZER BEATERS – Sunday, Feb. 17 (12:30-1:00 PM, ET)
TOP 10 UPSETS – Saturday, Feb. 23 (1:00-1:30 PM, ET)
TOP 10 CHAMPS THAT NEVER WERE – Saturday, Feb. 23 (1:30-2:00 PM, ET)
CBS Sports Network's programming is highlighted by a series of specials, including:

THE ULTIMATE 75-YEAR BRACKET – Saturday, March 2 (7:00-8:30 PM, ET) – A 90-minute studio show playing out the ultimate fantasy March Madness bracket with the best teams from the past 75 years. A panel of experts will pick the teams, determine seedings and debate the games in a single-elimination style.
THE 75 GREATEST MOMENTS IN TOURNAMENT HISTORY – Sunday, March 3-Thursday, March 7 – Five 30-minute programs that count down the 75 greatest moments in tournament history.
MARCH MADNESS: THE ALL-TIME TEAM – Sunday, April 7 (10:00-11:00 PM, ET) – A one-hour show selecting the top NCAA tournament all-time players.
In addition, CBS Sports, CBS Sports Network and CBSSports.com will feature a vignette series beginning Saturday, Dec. 29 that traces the history of all 75 years of the NCAA tournament. During each day leading up to the 2013 NCAA tournament, a vignette will air that features a summary of one year's March Madness tournament from 1939 through 2012. CBSSports.com also will provide coverage and content from its EYE ON COLLEGE BASKETBALL reporters.

CBS Sports and Turner Sports will provide live, full national coverage of the 2013 NCAA Division I Men's Basketball Championship across four national television networks – CBS, TBS, TNT and truTV.

Starting in early January, fans can vote on the greatest all-time players, teams and moments at NCAA.com/MarchMadness, the official online destination for the 75 years of March Madness celebration.